Your earnings report can be found in your Elements Contributor Dashboard. All you need to do is login via the Elements Contributor page using your author details and click on Your Earnings Report on the left-hand side of the page.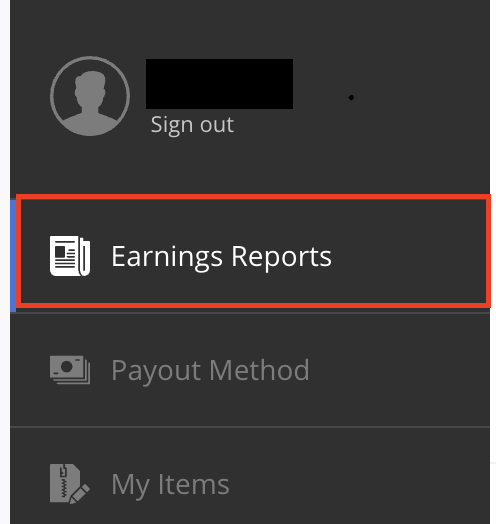 This also includes a section on Payment Method and My items
Once you click on your Your Earnings Report on the left-hand side of the page, this will show your Total Earnings, Item Earnings, Content Bonus, Tax Withheld and Total Payout.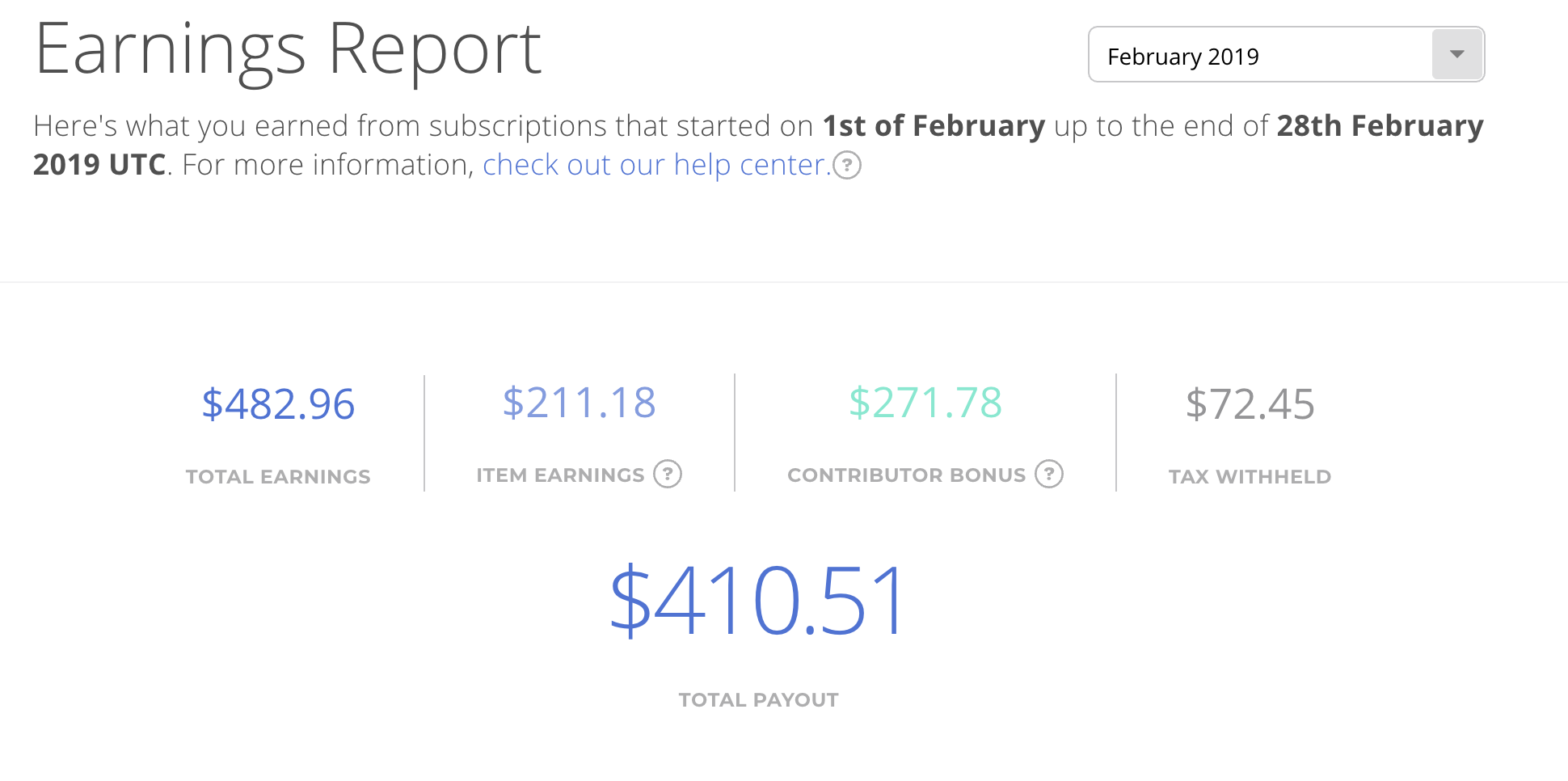 These sections in your Earnings Report are explained below.
Total Earnings:
This is the total amount you have earned for the time period, before tax.
Item Earnings:
We're using item type weighting to make the revenue share calculation fair. We appreciate the effort and skill that goes into creating all types of digital assets and have tried to assign item points based on the relative pricing of each item type on various marketplaces globally.
See here for the breakdown of how item points are calculated by type and category.
When are earnings paid?
Earnings are paid into your nominated account on the 16th of the month if it is a weekday. If the 16th falls on a weekend, your earnings will be paid on the following Monday.
Due to the revenue share methodology, there is a necessary delay before we can calculate author earnings. The reason is that we need to wait until an individual subscription period has finished and no more downloads can occur before we can determine the earnings value of those downloads.
Please note: Revenue share using the subscriber share model is how we calculate item earnings. Authors are paid 50% of the net subscription revenue from subscribers who have downloaded their items in each earnings cycle and this is split amongst eligible authors using the subscriber share model.
What is the effect of subscriber share on author earnings?
The total amount paid out to authors is 50% of net revenue. Subscriber share simply affects how authors earnings are allocated among individual authors.
Content Bonus Program:
The Content Bonus Program is described here.
Tax withheld:
Envato is required by law to withhold certain taxes from your earnings as an author. Please read about this here for more information.
To have your earnings paid correctly, it's important that you also complete the required tax forms. Please see the steps here for all the details on how to do this.
Total Payout:
This is the total amount the author is paid into their nominated account.
Your Earnings Report also provides a section on Earnings By Item Type, Your Top Item, and Earnings by Percentage.

Earnings By Item Type:
Your earnings by item type show how much you are earning from all the different item types that you offer.
Your Top Item:
Your top item is your best selling item that is earning you the most money.
Earnings by Percentage:
Your earnings calculated into percentages between your item earnings and content bonus.
Your Earnings Report as a strategic resource
The information found in your earnings report can help to better understand how your items have performed. We recommend that you stay updated by checking your Elements Contributor Dashboard regularly.

If you do experience any problems, please let us know and contact support.